Meet Our Team
Specializing in Criminal Defense to Protect Your Rights
At The Claiborne Ferguson Law Firm, P.A., we understand the severity of the situation you face. Criminal charges of any kind can be scary and serious. If you have been charged with a crime, you need skillful representation and aggressive legal assistance.
We approach each case with the aggressive mindset required to secure a victory. We use various resources to evaluate your case from all angles and expose any flaws in the prosecution's case.
We operate by educating our clients, building a strong defense of your case, and working tirelessly behind the scenes in order to achieve the best outcome.
By choosing to work with us, you can rest easier knowing we are backed by:
More than 35 years of experience
A legal team made up of attorneys, paralegals, and a team of investigators
A team ready to handle both federal and state court proceedings
A law firm that focuses exclusively on criminal defense
A team backed by a Specialist in Criminal Trial Advocacy by the National Board of Trial Advocacy
2013-2018 Clients' Choice award
---
Our Dedicated Investigative Team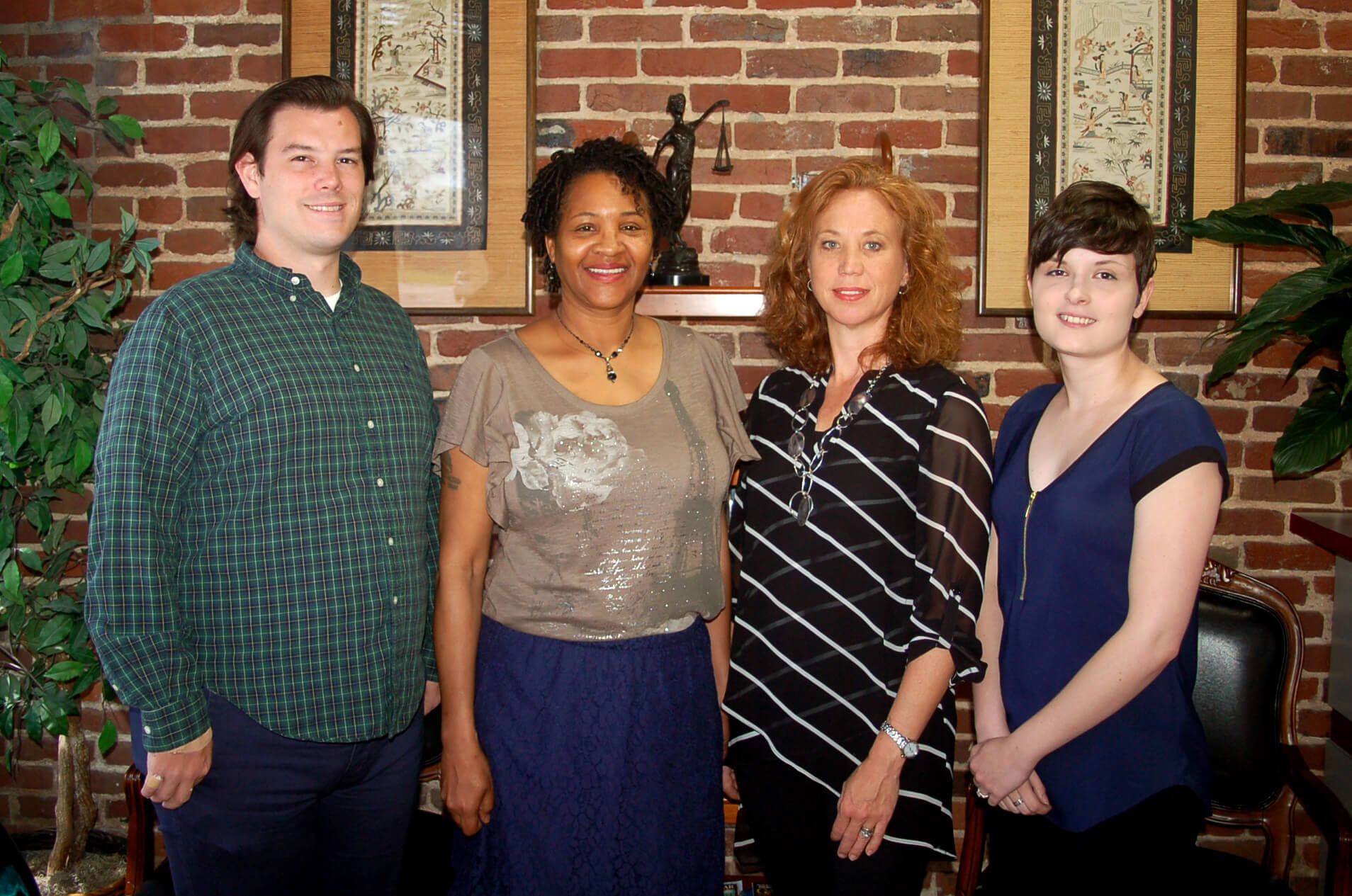 Claiborne H. Ferguson
Owner & Senior Counsel
Lead attorney Claiborne H. Ferguson believes total trial preparation is essential for any defense presentation. His mastery of the facts in every case and his knowledge of the law allow him to fluidly execute each trial testimony.
His scientific background allows him to effectively control and cross-examine the State's expert witnesses. Attorney Ferguson is also Certified as a Specialist in Criminal Trial Advocacy by the National Board of Trial Advocacy, setting him apart among defense attorneys.
Haden Lawyer
Associate Attorney
Haden Lawyer, an associate attorney at the firm, is dedicated to fighting for the rights of his clients. Although he has experience in civil litigation, family law, and immigration, he devotes his entire practice to criminal defense. Throughout his career, he has represented numerous clients in various courts in the midsouth area and is currently licensed to practice in:
Tennessee
Mississippi
Arkansas
Currently, he is member of the Tennessee Association of Criminal Defense Attorneys and the Federal Bar Association. Before joining the firm, he received his Bachelor's degree from Florida State University and his J.D. from the Cecil C. Humphreys School of Law in Memphis.
John Patrick McNeil
John McNeil joined the firm in August of 2015 after graduating with honors from The University of Memphis School of Law. He received his undergraduate from the University of Memphis with a major in International Business. During his three years in law school, John worked with the Shelby County Public Defender's Office, the Federal Public Defender's Office, and the Honorable Magistrate Judge Tu Pham. Before joining the firm, he worked for Miles Mason Family Law Group here in Memphis.
He is licensed to practice law in both Tennessee and Mississippi. He is also a member of the Tennessee Association of Criminal Defense Attorneys. John believes that there are several versions of the "truth" – and then there's what actually happened. No person should be punished based on another's version of the truth.
Ramon Damas

Ramon Damas is an Associate Attorney at the Firm and is licensed to practice law in Tennessee. He graduated from the University of Memphis School of Law in May 2018. Ramon received his undergraduate from Tennessee Technological University where he majored in Political Science. During his first year of law school he began working as an investigator at Blackwatch Investigations in Memphis Tennessee, gaining invaluable experience in the field of investigative and legal work. He has found success in investigative work helping achieve several dismissals and not guilty dispositions. As a native Spanish speaker, he will be handling our high-risk immigration cases, those cases that combine the two complicated fields of criminal defense and immigration.
Ramon believes that often times our voices are silenced or the truth distorted because we are not given an opportunity to speak our truth. They say the truth can set you free, but if the truth cannot be heard then there is no freedom. Let us amplify your voice, let us yell your truth from the mountaintop, let us set you free.
Chloe Hawes
Chloe Hawes is a 2018 graduate from the University of Memphis School of Law. She earned a bachelor's degree in political science, at the University of Memphis on full scholarship. She worked as an attorney with Legility and clerked for The Becker Law Firm before turning her focus solely to criminal defense. Chloe joined the firm in May of 2019 as an associate attorney. She now leads our appeals department. Chloe is a vehement fighter, but her passion is uniquely ignited when she is called to fight for the underdog. She is an advocate for Americans who are inexcusably denied equal justice, genuine freedom, and basic respect from governing policies or officials. As a firm believer that mercy is eternally greater than judgment, Chloe is committed to honorably keeping as many individuals free from any number of the many restraints inflicted on the accused, including imprisonment, as she can